Haslett Tent Rentals

Thank you for selecting A Complete Rental for your next party or event. We are the premier tent rental company serving Haslett MI. Our outdoor tent rental company serving the Haslett area has all the standard styles of tents, as well as unique and contemporary styles of tents. Some examples of our event tents including canopy tents, frame tents, pole tents, festival tents and more.
Haslett Wedding & Event Tent Rental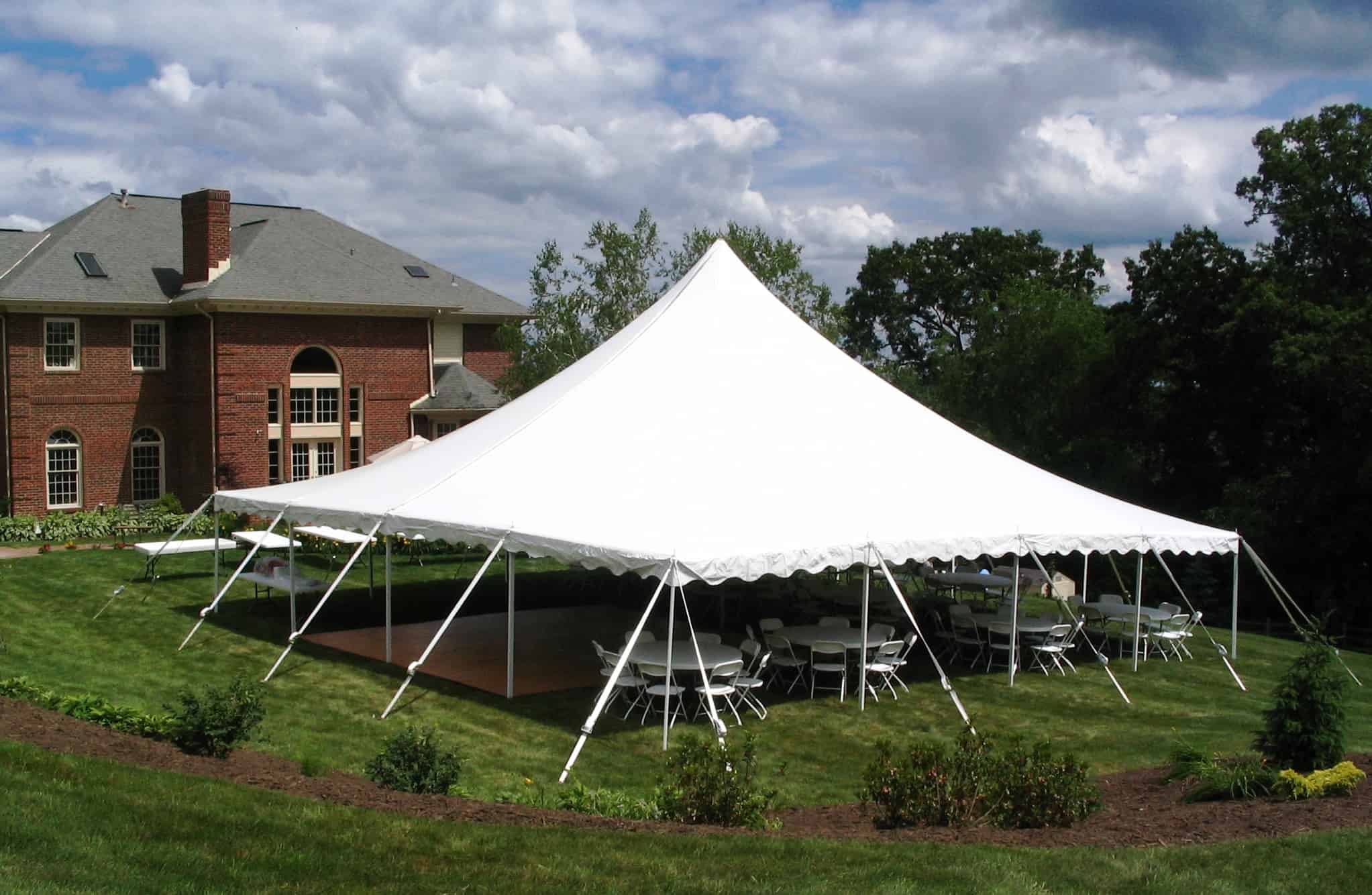 Are you planning a Haslett wedding and looking for rental equipment in Haslett for that special day? From outdoor tents, tables and chairs to lighting, staging and the dance floor, our rental company has all the wedding rental supplies needed to do your outdoor wedding and reception.
With a large inventory of modern looking canopies and self-supporting frames, we have the specialty tents to make your Haslett wedding or next Haslett event a success. Available in a wide array of widths and lengths, A Complete Rentals tents offer maximum flexibility without sacrificing beauty and elegance.
Our Haslett Tent Rental Company wishes you the best of luck in planning your next Haslett event, and will offer whatever assistance we can to help make it a joyous event. Just give us a call at 1-517-484-6600 or request a free online estimate.